More photos from our March 2015 educational program.
Transporting the goods!
It's not easy transporting this much equipment to such a rural village!
Radio Delievery
The radios arrive in Golu!
Radio Delivery
The chief of Golu delivering the radios to each family.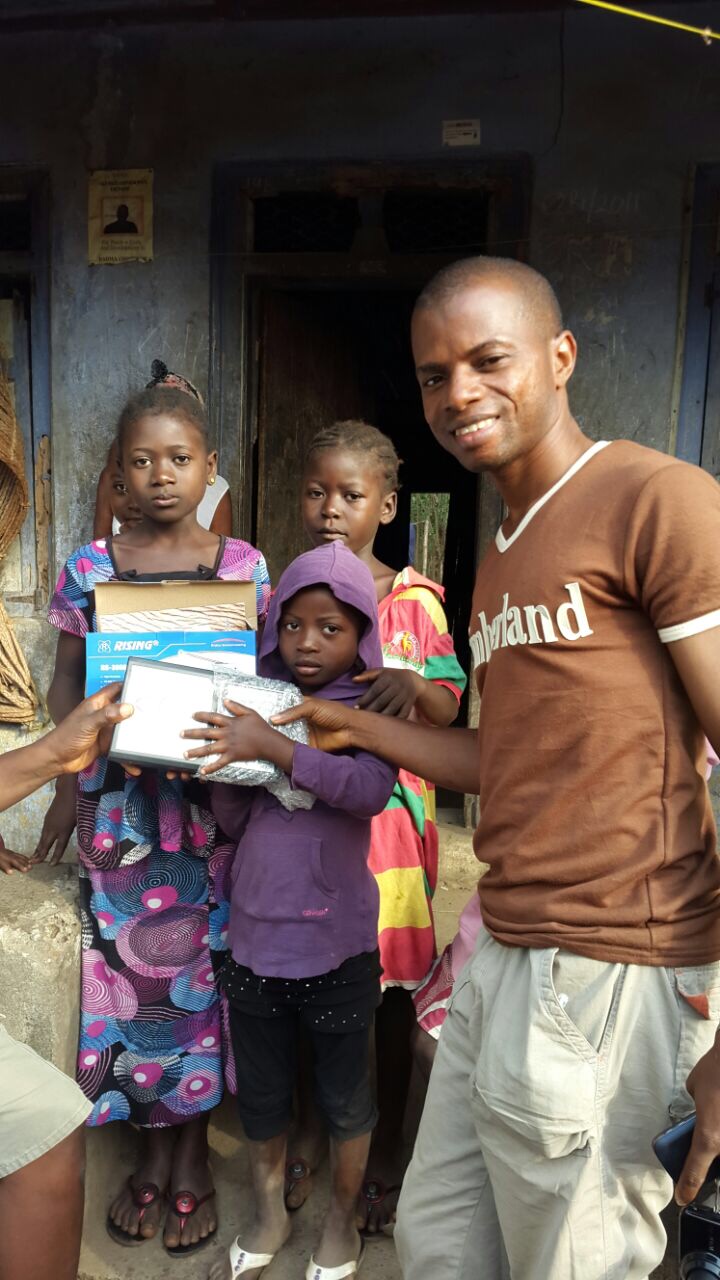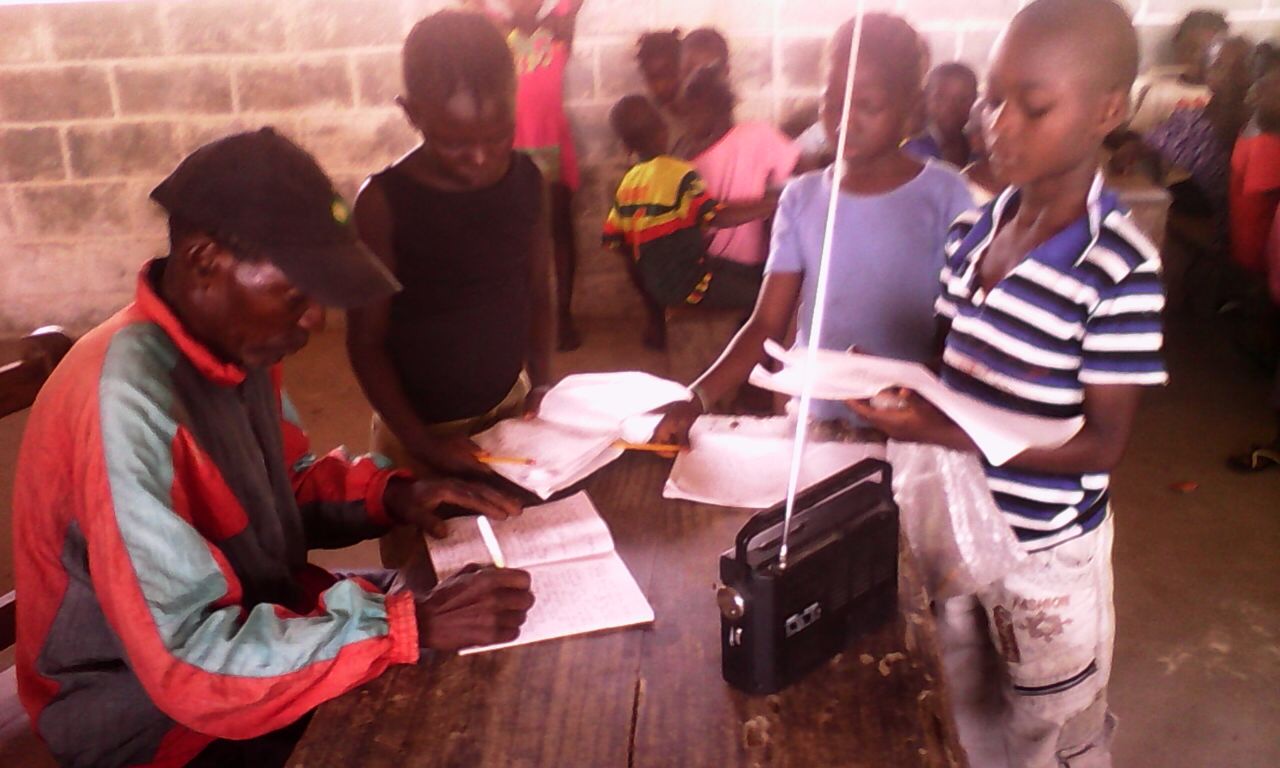 Class in Session
Teacher volunteers in class with the students during the radio broadcast.